Renfrew County Properties For Sale
The range between minimum price and maximum price is incorrect. Please submit the correct range.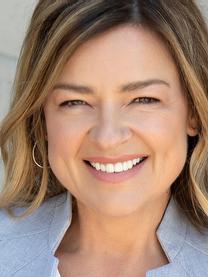 Sherri Cobus
Real Estate Broker
Mobile: 613.432.1947
Phone: 613.432.8122
Hello!

I am Sherri Cobus, Real Estate Broker with Royal LePage O'Neil Realty.  I have been in the business for 16 years and prior to that I worked for Ontario Housing Corporation for 13 years as Community Relations Officer.  My experience and passion for the business can help You! Buying or selling a home is an intricate endeavor - you need an experienced professional to guide you through the process. When you work with me, you can count on personal, attentive, excellent knowledge of the area, great negotiation skills and expert selling strategies. You will be in good hands, from start to finish!  I help homeowners in Renfrew County outperform the market when selling their home!  I would love to hear from you to discuss your real estate needs. I work with first-time home buyers, seasoned buyers and those wanting to downsize in preparation for retirement. I am passionate about my work and would love to help you through the biggest investment of your life.  Don't settle for second best.  Give me a call.  Let's get the job done!
Helping You is What I Do!
 
I can be reached on my cell phone 613-432-1947.  
Did you know?
For Sellers
In a single glance, a prospective buyer will decide if they want to consider purchasing your home. Follow these guidelines to ensure your property has curb appeal.
More…
First Time Sellers
Want buyers to see how ideal your home is for them? Simply follow the guidelines that successful home staging consultants use to make properties even more attractive. More…
Mortgage Information
Whether you're planning the purchase of your first or fourteenth home, it pays to obtain a pre-approved mortgage from the lender of your choice. Here's why.
More…
Decorating your walls with style
Walls. Everybody's got 'em, but beyond slapping on a coat of paint, not everyone knows what to do with them. Walls are more than just room dividers – they're a great big canvas that you can use to express yourself, have fun, and really add personality to your space.
Here are a few ideas to get you started:
Give old stuff a new life.
Whether your home is modern or traditional, using architectural salvage to decorate your place is a wonderful way to add interest. Think old tin ceiling tiles hung as a series in your hallway. Graceful beveled-glass windows or intricate ironwork floor grates above your couch. Or an antique door or wrought iron gate anchored against a large bare wall. Check out your local antique store or architectural salvage shop for great ideas.
Kid art: think beyond the fridge.
For a real "statement" piece, pick up a large stretched canvas at an art supply store and let your kid loose on it with colors that complement your décor. If you get tired of that painting, paint the whole canvas white (or blue or pink or ochre) and start again.
Use frames as art.
Wood or metal, antique or modern, ornate or simple, frames can be beautiful in themselves – no art required. Hang one or group several together for an elegant, architectural effect.
Think "off the wall."
Wallpaper's for walls, right? Well, yes, but it's got other possibilities too. To create a quick piece of avant garde art, take a large piece of plywood (the bigger it is, the bigger the statement) and cover it with beautifully patterned paper. Hang it up – or lean it against the wall for a gallery look. (It's a great way to cover up a damaged wall or anything else you want to hide.)
Chalkboards: not just for the classroom anymore.
Use chalkboard paint in kids' rooms for an ongoing art project. (Mix in some magnetic paint, and the kids can use it to hang up paintings, photos and other stuff, too.) Don't limit yourself to a traditional square or rectangle; apply the paint in a circle, in the shape of a tree, or using an outline of your child. And go beyond the kids' room – try a chalkboard in your entryway as a reminder board, in your kitchen as an ongoing grocery list, or in your dining room for a charming bistro-style menu.
Create a vignette.
Display ledges are often used for photos, but you could also try pairing a photo with a favourite book, or a child's drawing and a favourite photo of her with a small glass filled with crayons. Here's a cute idea: Hang an empty frame around a small ledge, and use it to display a small vase with fresh flowers. Another idea: Hang an empty frame in your front hall, install hooks in it for keys, and call it "artful organization."
Mirror, mirror.
Beautiful mirrors look great on any wall – grouping them has an interesting effect, too. Look for mirrors you like at garage sales, auctions and antique shops.
Use snapshots as art.
Take a cue from the design shows on TV: an inexpensive way to create striking, highly personal art is to play with photos you love. Scan or colour copy your favorites, crop them in interesting ways (half a face or part of a flower are okay), then blow them up to 11x14 or bigger, and have them matted and framed for an edgy, sophisticated look.
The only limit to interesting walls is your imagination. Hope we've given you some good ideas to start with – now go forth and decorate!
Callout: "Walls are a great big canvas you can use to express yourself, have fun, and really add personality to your space."